Driving with a dirty windshield can be dangerous. It can cause visibility issues that make it difficult to see the road and the hazards that come with driving. That's why having a high quality windshield washer fluid is important for maintaining safe driving conditions. Today we will be ranking the top 5 best washer fluids available ranked on their effectiveness and affordability.
Prestone AS658 Deluxe 2-in-1 Windshield Washer Fluid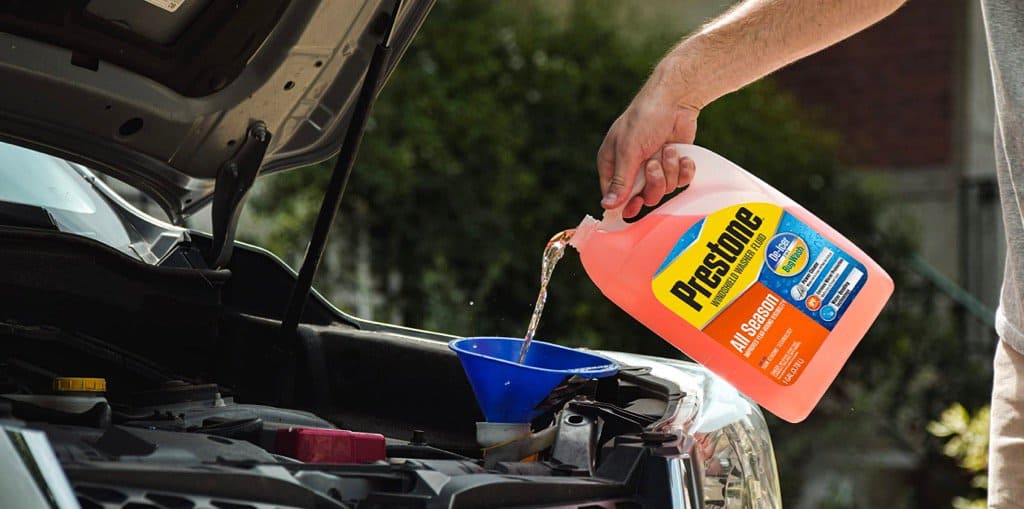 If you're looking for a reliable windshield washer fluid that will keep your windshield clean and clear year-round, then Prestone Deluxe 2-in-1 Windshield Washer Fluid is the perfect choice for you. Prestone is well trusted within the automotive community and this all season product will work fantastic year round. This specially-engineered formula is designed to prevent unclear vision by quickly and effectively removing bugs, dirt, and road grime from your windshield. Whether you're dealing with harsh winter conditions or driving through summer rainstorms, this All Season formula will keep your windshield looking good year round.
HS 29.606 Bug Wash Windshield Washer Fluid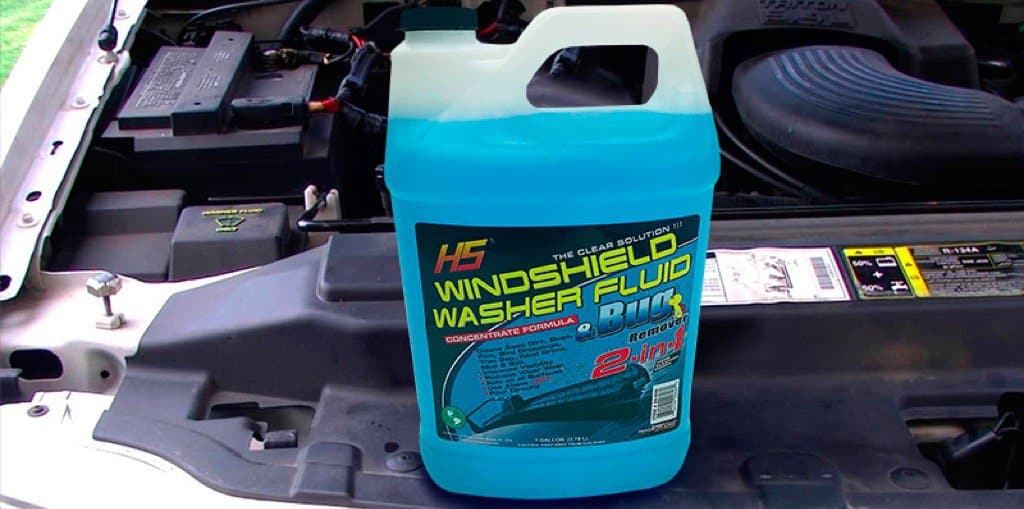 If you're looking for a simple windshield washer fluid that delivers advanced cleaning power and a streak-free finish HS Bug Washer is the perfect choice. It's worth noting that this wiper fluid is specifically formulated for summer months, so if you're worried you might forget to change to a winter blend this may not be the product for you.
Prestone Bug Wash Windshield Washer Fluid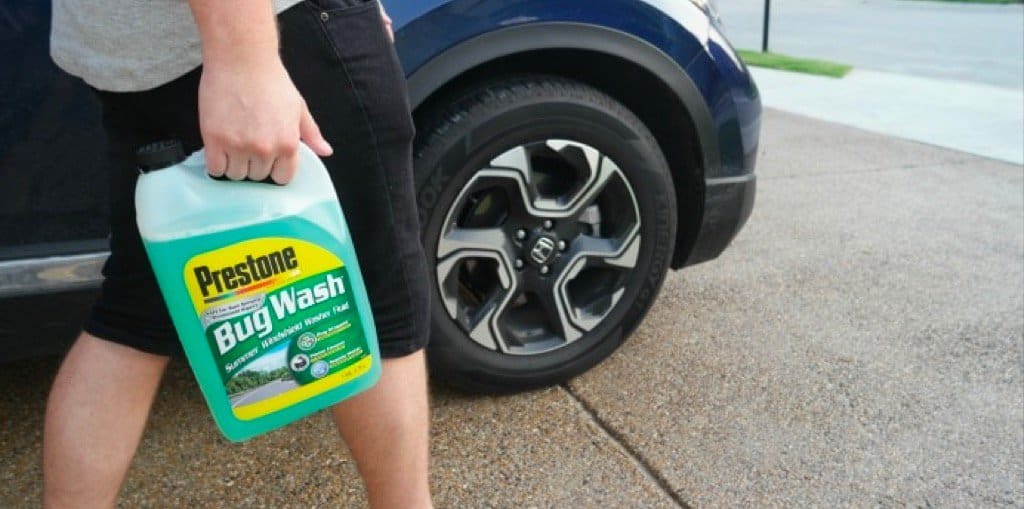 Prestone is back at it again with their washer fluid made specifically to target pesky bugs. If you live in a climate where you find your self constantly fighting to keep your windshield clean due to bugs this is the product for you. This stuff cheap and effective.
Qwix Mix Windshield Washer Fluid Concentrate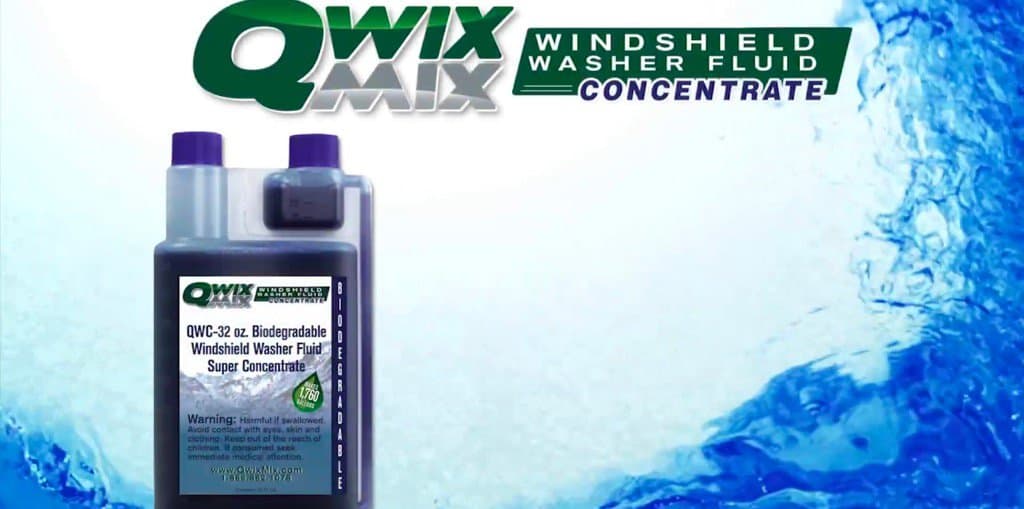 Qwix Mix is the perfect solution for those that are happy to be a little more hands on in the quest to save a little money. This product is simple to use. Squeeze 1/4 oz. in the dosage reservoir to make 1 gallon of windshield washer fluid, making it simple to get the right amount every time.
Peak Windshield Wash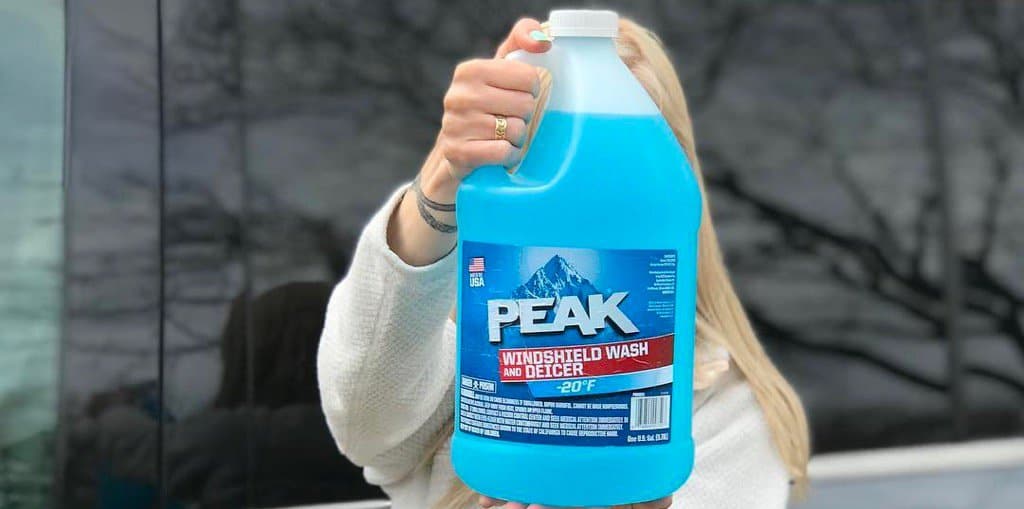 Winter weather can be tough on your car, but with Peak Windshield Wiper Fluid, you can stay one step ahead of the cold! This specially-formulated fluid is designed to provide exceptional protection even in the harshest winter conditions, protecting down to a frigid -20 degrees Fahrenheit.